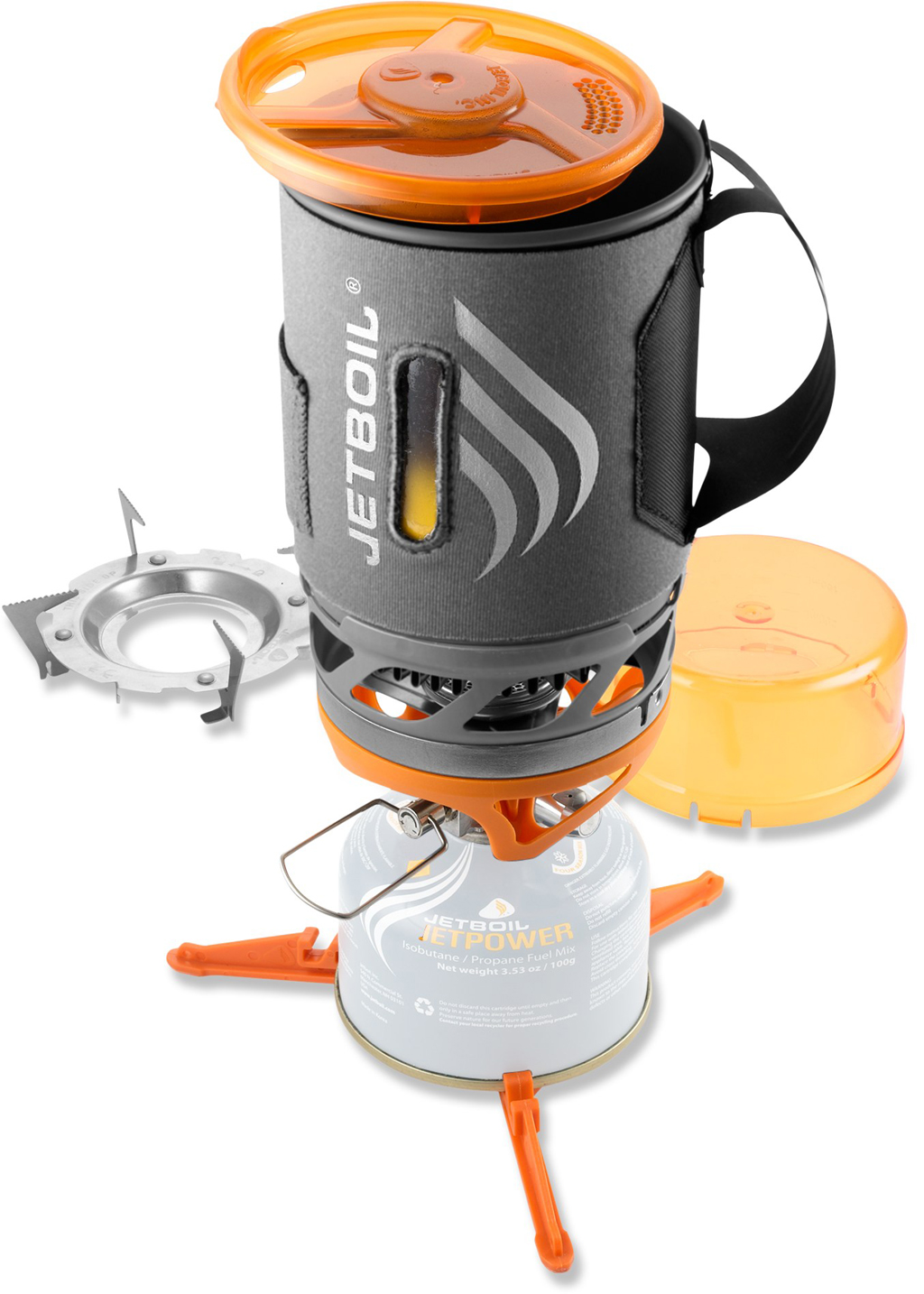 If you plan on spending a night or more off the beaten path, a stove will be important for cooking, rehydrating meals, or just boiling water. But what goes into a stove? What should you be looking for? Well, as with all your gear, this comes down to what type of hiking you will be doing, and what type of hiker you are. Here are some key components to take into account:
Weight and Size – Of course this is important, as nobody wants to ruck a heavier, bigger pack. Stove features are interchangeable with weight, and stove size is interchangeable with versatility. It is important to note that while you can buy a lighter and smaller stove, it might not include a pot (which you will need), so don't forget about that extra weight you will have to purchase. Systems (stove + pot combinations) are generally the 'happy medium' for size and weight.
Fuel Source – This is what you will have to buy to keep your stove burning. You can currently purchase solid fuel (tablets), liquid fuel (kerosene, gasoline, etc.), or canister (propane) compatible stoves. Propane is the most common and convenient, liquid fuel is the most versatile since it is available throughout the world, and solid fuel is the reliable choice since it has no valves or containers to leak or break.
Boil Count – This is the backcountry stove's equivalent of MPG, and represents the efficiency of the stove. This can also help you calculate how much fuel to bring on a trip. For this shootout, we used 100g of fuel as the measurement, since 100g canisters are popular. The higher the number, the more boiled liters you will get from 100g of fuel.
A consumer can purchase a simple aluminum plate stove or an elaborate group-sized cooking and grilling system. Here at RigCast, we aren't gourmet chefs, nor are we interested in packing the weight of a full cooking or grilling system anywhere. For that reason, we have focused this shootout on size and weight responsible options. We would also like to point out that even though Esbit stoves are clearly the most durable, lightest weight, smallest, and cost-effective options, you trade in a lot of usability as they can let you down in bad weather and windy conditions.
You may also view this shootout in a full page view.