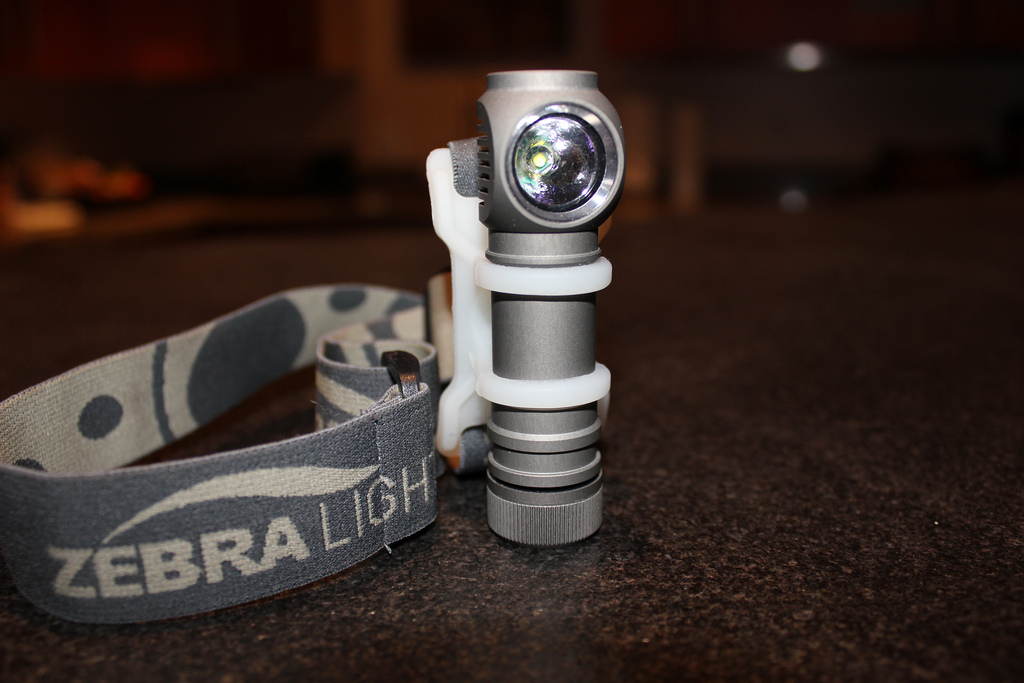 Zebralight. Ugly designs. Stupid company name. Confusing product naming convention. Awkward 90 degree light output.
…and I can't live without mine.
Research
The Zebralight H51 is a real eye opener…so long as you aren't looking directly at it.
Ok, honestly, I never wanted a Zebralight. They never appealed to me until I learned more about them, their specs, and capabilities. Afterward, it was easy to understand why they are so popular. They reliably do what they are supposed to do, and they are very efficient at it.
Why am I singing praise at the Zebralight camp all a sudden? Well, walk with me into the light…
Rechargeable compatible. This data point is what sold me on the Zebralight. I prefer the Li-Ion cells for performance in my torches, but I'm not going to strap that chemistry to my pretty face. So I started looking at NiMH because it's much safer. It turns out that not only are Zebralights optimized for NiMH chemistries, but they have actually managed to get better performance out of a NiMH than an equivalent LiCo! Zebralight is the only company I know of that is able to do this. That is why I chose this as my headlamp of choice.
Specs. So what does that NiMH pump out of the little XP-G? 200 OTF lumens for 54 minutes on high-high, and 0.2 lumens for 384 hours on low-low. Yup, that's 2.2 weeks on low-low. I say "high-high" and "low-low" because of the UI, which I'll get into later. Anyways, you get these stats from one rechargeable Eneloop. Impressive. Not to mention, the light is super small (3.2in long) and lightweight (1.2 ounces empty!), which makes it ideal for carrying around on your melon. Let's see how it compares to some other cell types in the RigCast LED Torch Spec Shootout:
Pricing. Zebralight gives you the light, a headband, two headband mounts (one glow, one black), and spare o-rings for just shy of $70. This performance, coupled with this capability, at this price, is a great deal.
Competition. I wanted a modular headlamp that was bright, lightweight, and rechargeable. In this case, I was looking at the Fenix headband, and coupling it with a Quark, or some other small light. Unfortunately, the Fenix headbands have been notorious for cracking plastic, which turned me off. Another option is Spark Technologies. I've heard that they make really good lights and headlamps, but their cult following is a small group of people compared to the mob that vouches for Zebralight quality, customer service, and performance. In your own research, you might want to look into Spark, but I went with Zebralight because that's the way I was steered.
Receipt
MSRP: $69
Best Deal: $59 shipped
Zebralights aren't sold everywhere, so finding a lower price is pretty difficult. But that's why you come to RC. The best deal you are going to get is from Illumination Gear with a coupon found at CPFMarketplace. You have to post 3 legitimate threads/replies on CPFM to get into the coupon area, but it's fun and educating at the same time. Unfortunately for this specific code, you have to get in touch with some handle that will give you discount details. If you are in a rush or don't want to fuss with expanding your feeble little mind, then you can spend an extra $4 and get it from Illumination Gear for $63.99 shipped without the discount.
I, however, didn't go this route because I didn't want to go through the hassle of contacting a handle for more information. I went with the reputable Going Gear to purchase my Zebralight. CPFM also has a code that brings the price at Going Gear down to $62.99 shipped. Not too shabby, and the experience was great.
Review
I always thought the Zebralights were ugly, but after using mine for a while I realized that these lights have a purpose beyond beauty. They definitely prioritize function over form, and they excel in their function extremely well which makes up for any aesthetic complaints I previously had. After using the H51 for quite some time, my tune has changed a bit- dare I say…the H51 is almost, just almost, not as ugly as it actually is.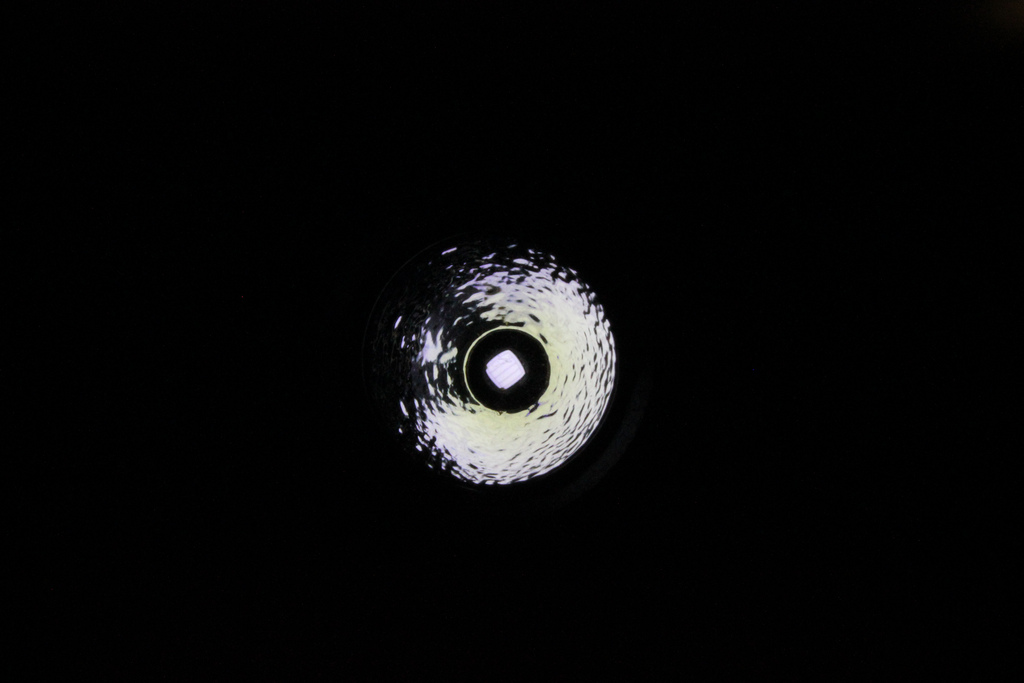 The build of the torch is great. The small size is perfect, and it feels great in hand (and on head). The awkward design provides for some unique functionality. Most notably the obvious headlamp application, and the ability to stand on end while shooting light forward at your project. There's not really much else to say about build quality, as everything looks, feels, functions, and holds up well, despite not including a case.
The build of the headband is a bit of an annoyance. I found that when you adjust the strap, sometimes one end of the band will pass through the buckle, which then requires you to put in a little more effort to feed it back through. I've adjusted the strap a lot, and it's happened maybe 40% of the time.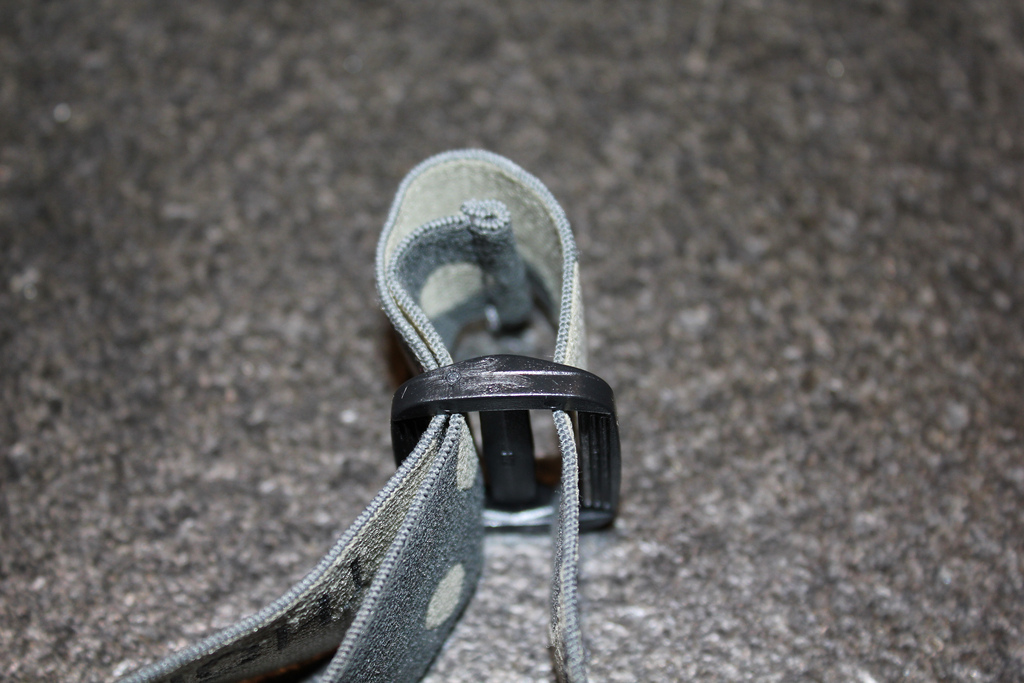 Once fitted, it seems to hold its positioning quite well. Although not good for running, the headband is great for hiking, walking, and any activities where you won't be bouncing around a lot. I didn't take this one spelunking yet, but it seems like it would work perfectly in that application. The silicone holder has very tight-fitting dimensions and can be a bit tricky to get the light in there. But after it is set, it holds the torch firmly, while still allowing easy vertical adjustment of the torch.
As a headlamp, it's the best I've got. I literally use it every day. It's lightweight (3oz with Eneloop and headband!), comfortable, and the light output is great for medium-close range needs. I've noticed that this light excels in closer range applications, especially in enclosed areas. The flood tends to disappear at around medium range in open areas, and the spot just isn't focused enough to go the distance outside. Indoors, in the dead of night, I typically use one of the low settings. After my eyes have adjusted, the 0.2-lumen setting is perfect. The H51 has the spot/spill compromise which is better for night hikes or medium range spots. If you are planning on using this light strictly for close-range use, I would highly recommend the Zebralight H501 instead, which is a dedicated floodlight. The H501 will light up your immediate area as if it is daytime, whereas the H51 might blind you from the spot at close range if you accidentally go too high, which happened to me quite a bit. And that brings me to the UI…
The UI on the Zebralights are a bit funky. A lot of people praise the ZL UI, but I find it to be a bit clumsy. Click once, you get the high beam. Hold the button, it cycles from low to high at a moderate pace. When a brightness setting is on, if you double click, it will switch to the sub-setting. So, there are essentially two sibling brightness settings for each of the 3 brightness selections. The only time I ever use this feature is when I am using the low mode. In fact, the differences between the two highs are only noticeable on fresh cells.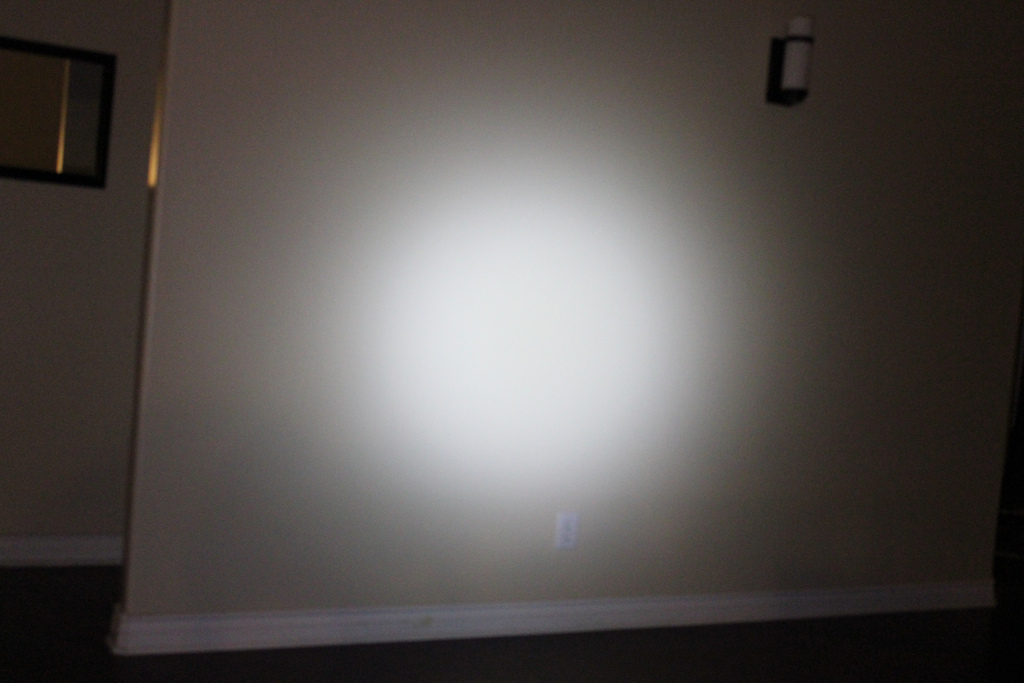 Even though the difference between the two high modes is 200 & 100 lumens, the difference between those levels of output is difficult to distinguish from any light at distance. As soon as light output exceeds 100 lumens, it gets hard to notice any real improvement in light output unless the lumen ramp is on an exponential curve. The medium settings are more noticeable than the highs, and still functions on partially used cells, but the low mode is where the dual setting output really…shines. Pun definitely intended.
The main issue I have with the UI is that I just can't seem to master it. Quite often, I'll want to turn on with the low mode and press the button expecting it to remember the last setting I used, but I get the highest brightness. With night adjusted eyes, this has thrown me off a few times.
Granted, I typically ignore any gripes people may have with flashlight UIs as I feel that I am fairly good at learning and adapting to my system, but this UI can be unforgiving if you don't pay close attention to how you are pressing that one button. And that button can be a bit awkward to press with one hand when it's on your head, which might be why I have trouble. I'm bitching about this UI an awful lot because I want to explain my experience correctly, not bash on the torch. By all means, the UI is functional and doesn't hinder the operation of the light much, even for me. I'm talking about user error here, folks. Your mileage will vary.
There is also a strobe mode, which I don't care for because it's not a defensive light, and I'm not going raving anytime soon. It was used several times during testing and it works fine. Moving on.
The OEM performance ratings seem accurate. The Eneloops that I run in the H51 get great performance, as listed, and it's nice not to feel guilty when I run through a cell in an hour on high. I highly recommend you buy some NiMH AA cells for this light if you get it, no matter how often you use it. The benefits of the ZL being optimized for NiMH cells are just too good to pass up or ignore.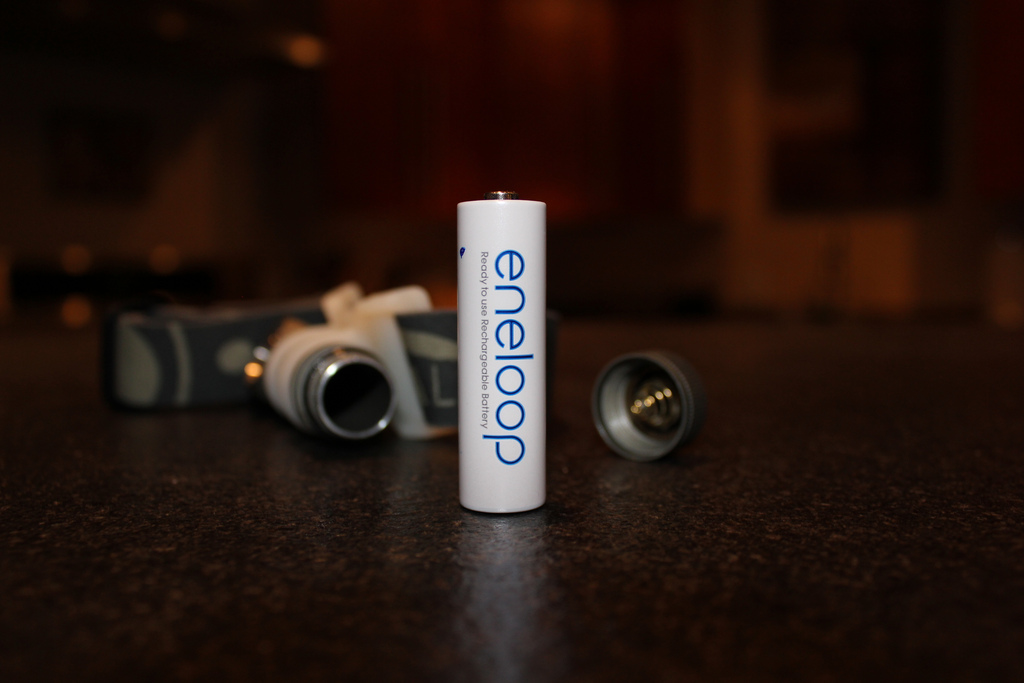 Ok, without any segway at all, I'd like to focus on my biggest complaint. There is no protective case! Yes, at this price point, it could be argued that you get a lot for your money, even without a case. And that's true. But I would much rather pay an extra $10 or so to get a dedicated nylon sheath of some sort, fitted to the H51. On my backpacking trips, it's been a pain to pack because it usually goes in a small tupperware container that takes up more room than it would otherwise. Remember, you've got to take really good care of the lenses on high-performance lights like this, which is the main reason I want a case for all mine.
So my biggest complaint with the light doesn't even have to do with the light. I highly recommend this light for everyday headlamp use. If you're like me, you'll find more uses for it than you thought you had when you ordered it.
RigCast Grade: A