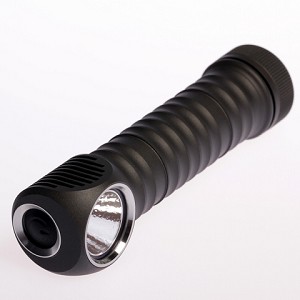 I love my current ZebraLamp H51 headlamp and find myself using it almost every day. The H51 puts out 200 lumens, but what if you need (read: want) more? If the H51 doesn't have enough output for you, the H600 series is the way to go. They have a lot more output (up to 750 lumens), and their runtime isn't discounted thanks to the use of a better power cell. Up to today, the H600 only came in a regular orange peel spot+spill beam pattern, but that all changes tomorrow when the flood versions start shipping. Headlamp lovers will rejoice because generally, a full flood beam is better for general close-to-medium range headlamp applications.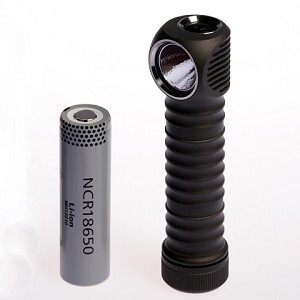 The new ZebraLight flood headlamps are hitting the retail market tomorrow for $89 and are coded as H600F. The spill pattern still pushes 712 OTF lumens on turbo (3 min.), 400 OTF lumens on high (2.3 hours), and an impressive 0.1 OTF lumen low (80 days!). These specs are so impressive because, like the regular H600, this headlamp utilizes the top-of-the-line XM-L led and the well respected LiCo 18650 cells. At 3.9 inches long and weighing 1.4 ounces, ZebraLight is proud to market these as the smallest and lightest 1×18650 headlamp available in the world. And damn impressed we all should be! However, you'll undoubtedly find responsible LiCo flashaholics around the world refusing to buy this torch because of the inherent danger of LiCo chemistries, combined with the inherent location of a typical headlamp.
Regardless, the H600F is pushing the boundaries of what a small single cell headlamp can do, and it will command respect for that whether you buy one or not.
See how the H600F compares to other lamps with the handy RigCast LED Torch Shootout.