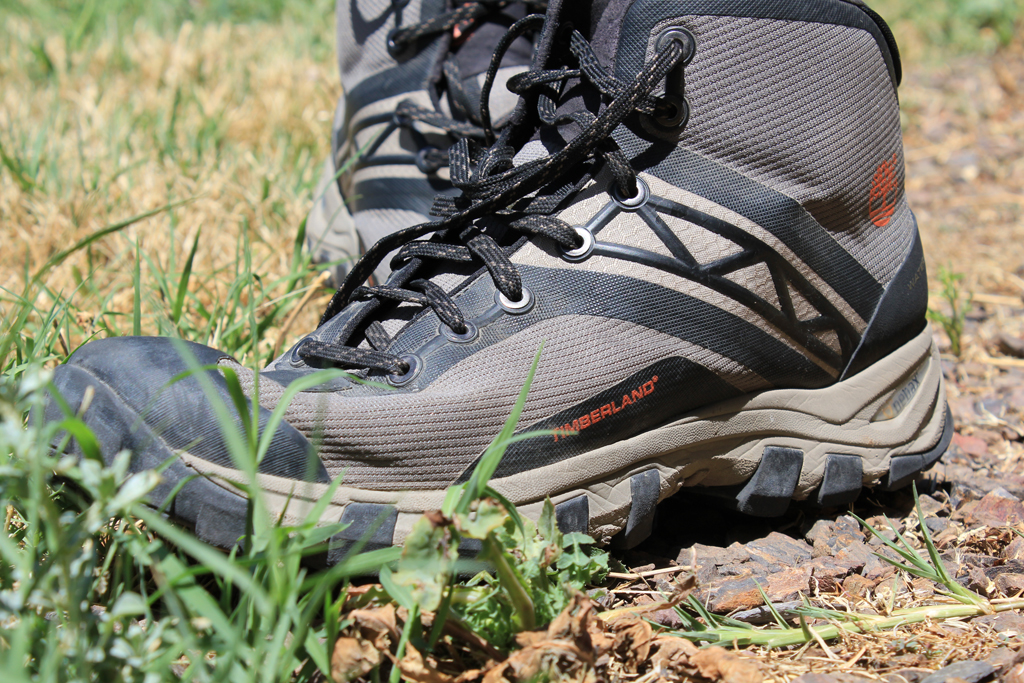 The Timberland LiteTrace boot is built for hikers who care about weight and performance. Each boot weighs under 12 ounces, which is incredible considering this is an over-the-ankle hiking boot. However, lightweight materials usually aren't very durable and tend to degrade under heavy use faster than heavier weight products. So, how does the LiteTrace hold up? Since January 2012, I've been pushing a pair through day hikes, backcountry excursions, search and rescue fieldwork, rain, snow, and mud. Here are the results.
Research
When I originally started looking for a new pair of hiking boots, I was focusing my search on lightweight options. Although I'm not an ounce-counter, I do greatly appreciate the benefit of a lighter load on the trail. There was no reason not to keep this in mind if I would be buying a new pair of boots anyway, so I made it one of my main requirements.
Now, 'lightweight hiking boot' is somewhat of an oxymoron. Hiking boots should naturally be extremely durable, heavy-duty apparel that can take a lot of abuse. Looking for a lightweight boot had me initially worried that the lighter materials would pierce easier, tear faster, and wear down like toilet paper in the wind. I'll admit, when I first found the Timberland LiteTrace series, I was skeptical. I mean, a pair of over-the-ankle hiking boots that weigh less than 1.5 lbs per pair?! In the range of hiking boot mass, that's at the extreme low end of the range. For comparison, the extremely popular Vasque Breeze GTX boots weigh nearly 3 lbs! Clearly the LiteTrace boots must be made out of air-impregnated carbon fiber or some space-age technology, right? So, I started looking around and poking my nose around some LiteTrace boots.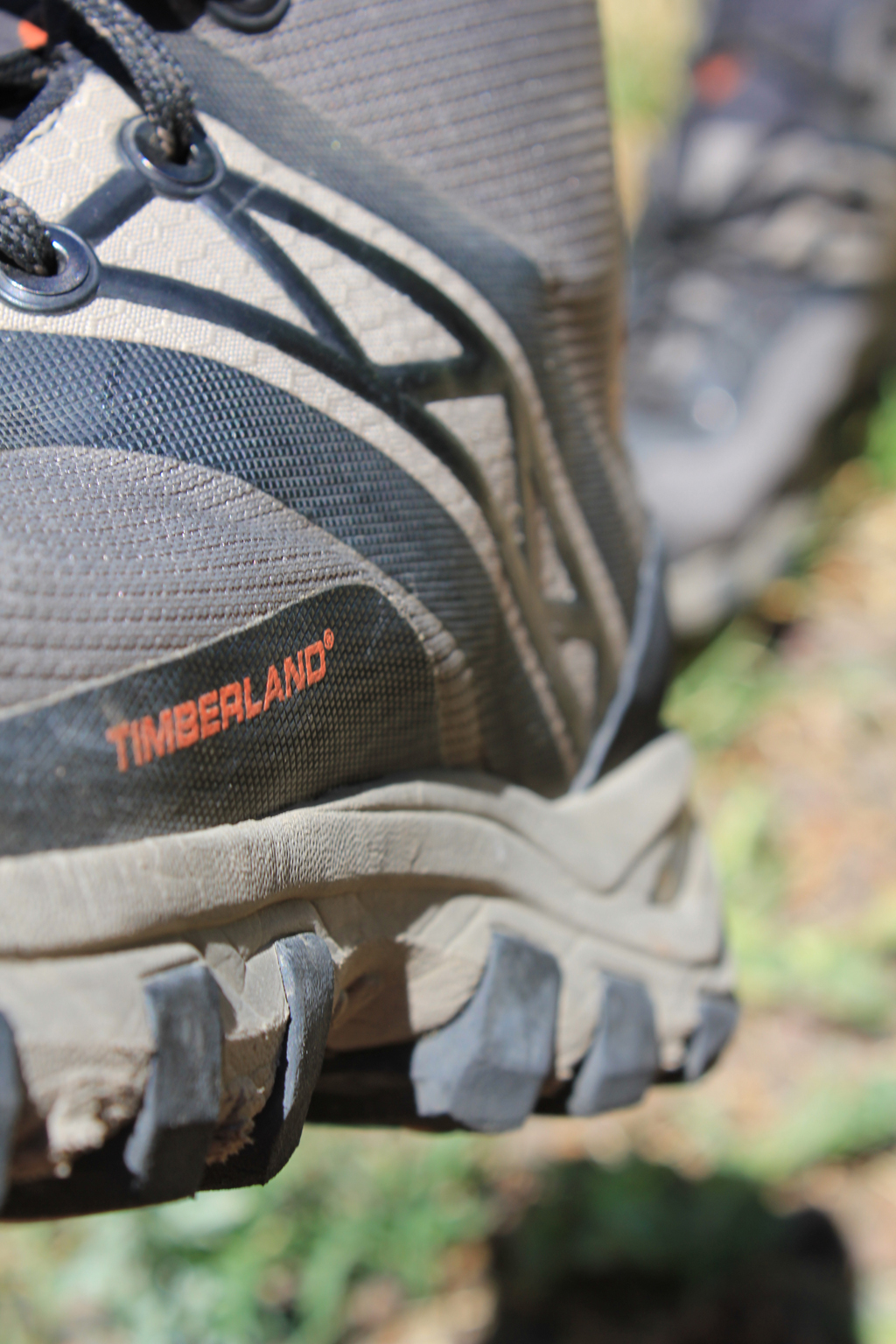 What I found surprised me. Even though they are lightweight, they retain a lot of the necessary features to make a hiking boot a success. We're talking about seam-sealed waterproofing, breathable membranes, a decent midsole, and grippy rubber for the outsole. At the time I was shopping, this was the lightest hiking boot on the market. I found the Montrail Mountain Masochist weighing in at 1.8 lbs, a close second, but I was already glamorized by the ultralight capabilities of the LiteTrace Mid boot.
Receipt
When shopping, don't get LiteTrace Mid and LiteTrace Low confused. The Mid has high ankle support while the more economical Low does not. My LiteTrace Mid boots were purchased from REI for about $115, which seems to be a bit low for the current market. Today I would be looking out for a pair for around $135. If I had to buy today, it would probably be from Backcountry.com with whatever coupon is available at the time. I would be happy to pay around $140 in a pinch. Otherwise, I would probably wait until they got closer to $125. Then again, most people don't usually fuss about $15.
Review
I've been pleasantly surprised by my LiteTrace Mid experience. I honestly had high hopes but low expectations, knowing full well that this boot was a simple concoction of thin nylon and rubber. That didn't stop me from giving them hell, though. I put them through the same paces that I would any other boot, without any special treatment.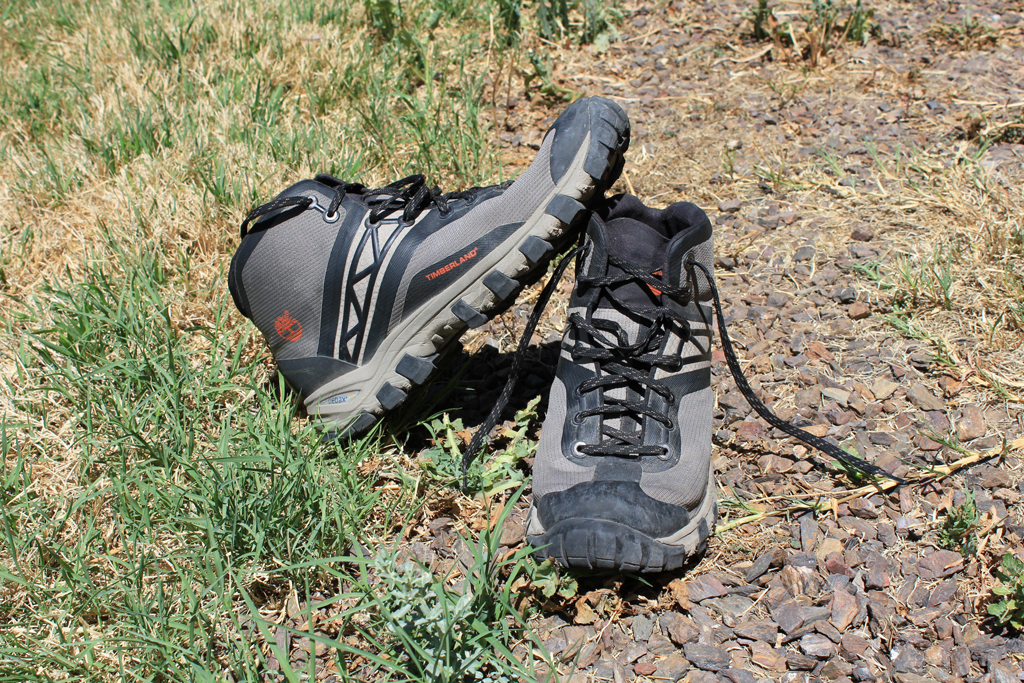 The first thing I noticed was that the fit is a bit funny. I had a small issue finding my correct size, as it seems this boot is made for narrower, longer feet. My feet are about a US 9.5, and very wide. Unfortunately in the LiteTrace, my width was good in the 10.5+, but my length was good in the 8.5. This had me struggling in the middle ground between the 10 and 9, but I eventually settled on the 9.5 because it felt more appropriate lengthwise. Despite there still being plenty of unused space in the toe box, I couldn't get comfortable with anything narrower than the 9.5.
After I had settled on a size, I found them to be surprisingly comfortable. Don't get me wrong, they aren't breaking any records on comfort or support, but for an 11.9-ounce boot, the comfort was impressive, almost like a heavy-duty pair of Toms.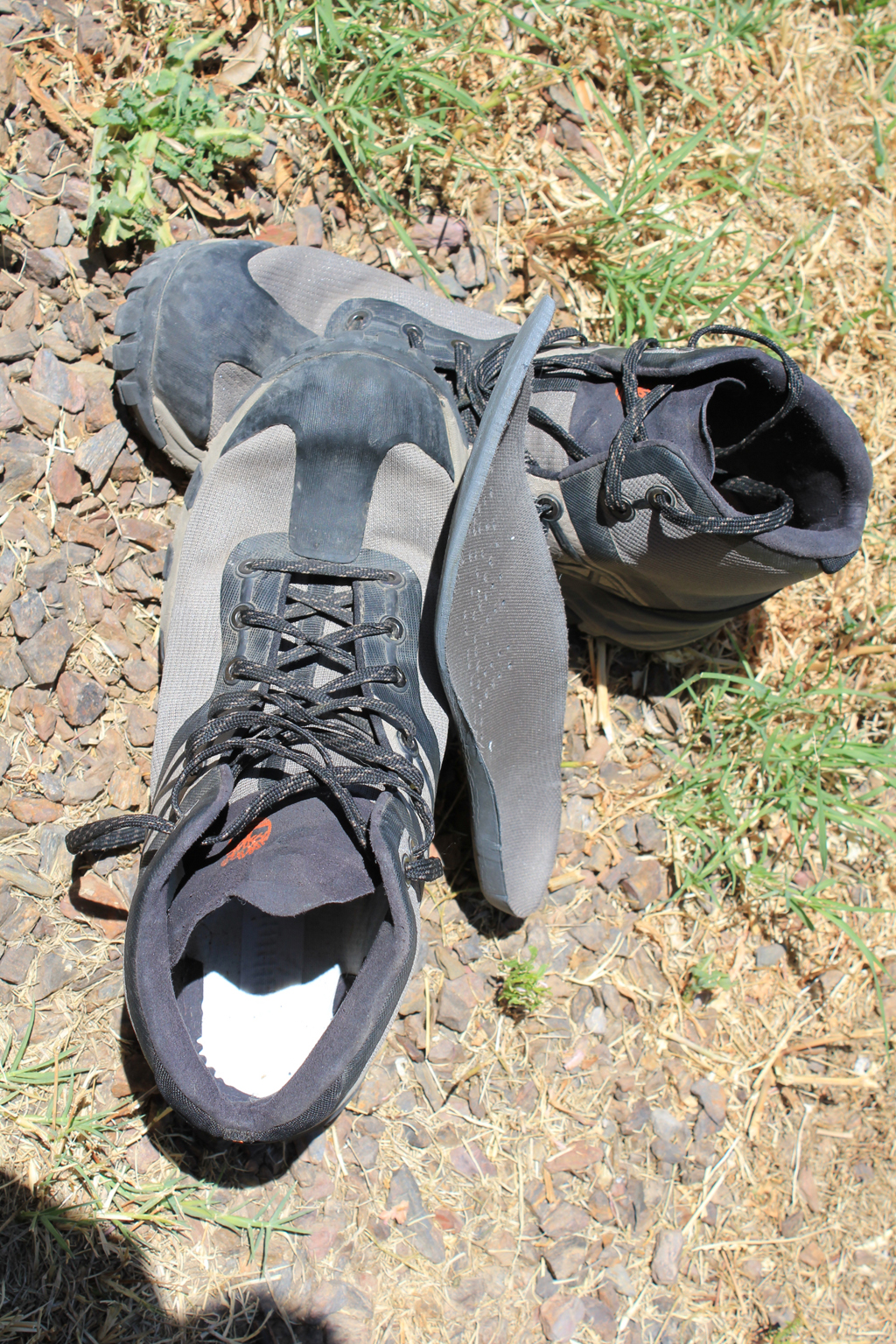 The support is minimal, but there. Because the material is so lightweight and thin, you aren't going to get any major safety features out of this boot. If you are prone to rolling your ankle, this boot is probably not for you. Although the boot does cover your ankle, it will not prevent big twists. Me, I'm perfectly happy with it. Despite having several screws inside my right ankle, I don't have any ankle issues and did not purchase the LiteTrace Mid for ankle support. I do appreciate the mid-length for other reasons though. Keeping dirt, rocks, and water out of my shoes are among the main reasons I prefer a mid-length boot. For that purpose, the ankle protection on this boot does a fair job. With normal cotton socks, I found the boot's ankle left enough open space to remain vulnerable to peddle invasions, but a good pair of Merino hiking socks seals that problem right up.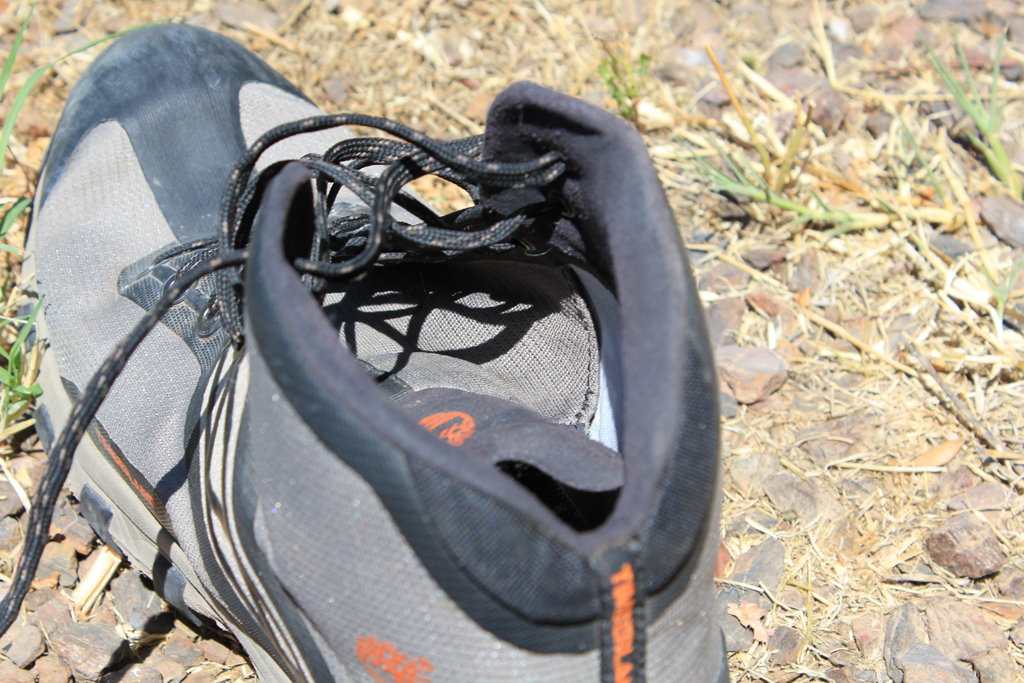 On the trail, the low weight is greatly appreciated. Eventually, you begin to take the lack of weight for granted, until you inevitably wear a different pair of shoes and find yourself feeling the extra weight slightly. While hiking, especially ascending, there is an issue in the toe box. Because of the lightweight materials used, they easily flex, fold, and lack of padding. While hiking, the rubber toe box tends to fold and bend inwards until it hits your toes. This was very noticeable when I was breaking the boots in, and I found it quite irritating, but now that the boots have been broken in it is not nearly as noticeable. Granted, they still fold at the toe box, but it's not as sharp as it used to be. I would like to note that this contact could be due to my awkward foot size, and the less-than-perfect length fitment. When you try on a pair, just keep it in mind to see if you notice it.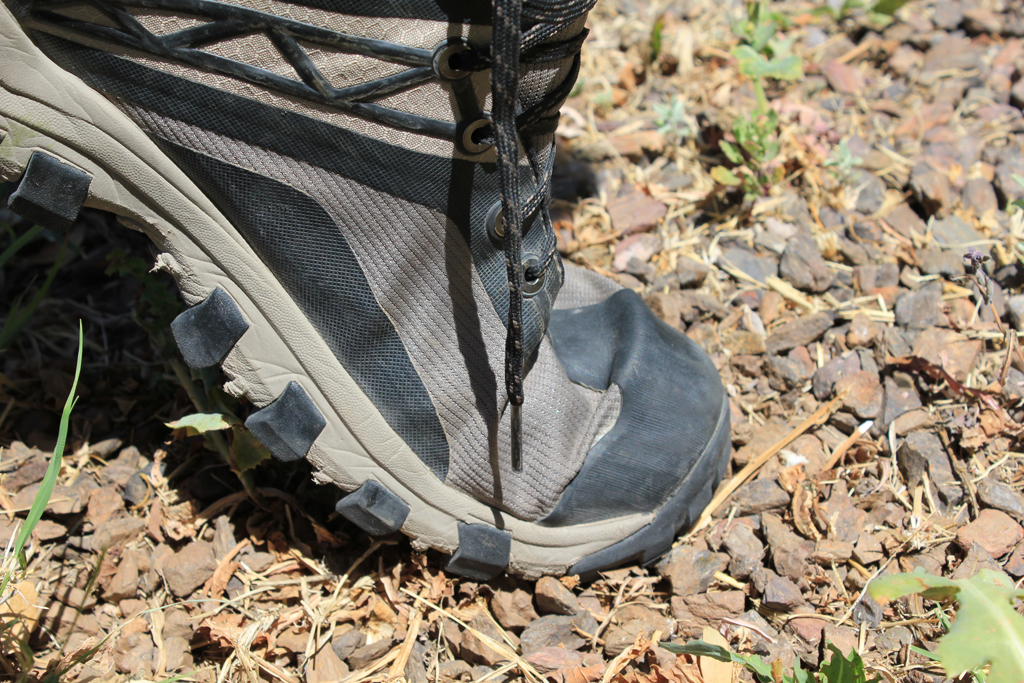 Where these boots really shine, besides weight, is grip. I have been extremely impressed with my LiteTrace Mids on slippery trails, as I hop, skip, point, and laugh past others who are muscling for traction. This was by far, the most surprising success in the boots for me. I can say with confidence that these boots have some of the best grip of any of my other boots and shoes, including boots utilizing the popular Vibram rubber outsole. I don't know if it's the traction pattern or the material, but these boots stick like track spikes on everything from loose gravel to slimy wet surfaces.
I have tracked my LiteTrace Mids through deep mud, moderate water, and light snow, and have not once noticed a problem with water getting in. Never have my feet gotten wet in the LiteTrace Mids, which is more than I can say for my snowboarding boots. The LiteTrace Mid is advertised as being waterproof, but no ratings are mentioned. Short of dunking them in a bucket to measure droplets, I'm confident wearing them in typical adverse weather conditions.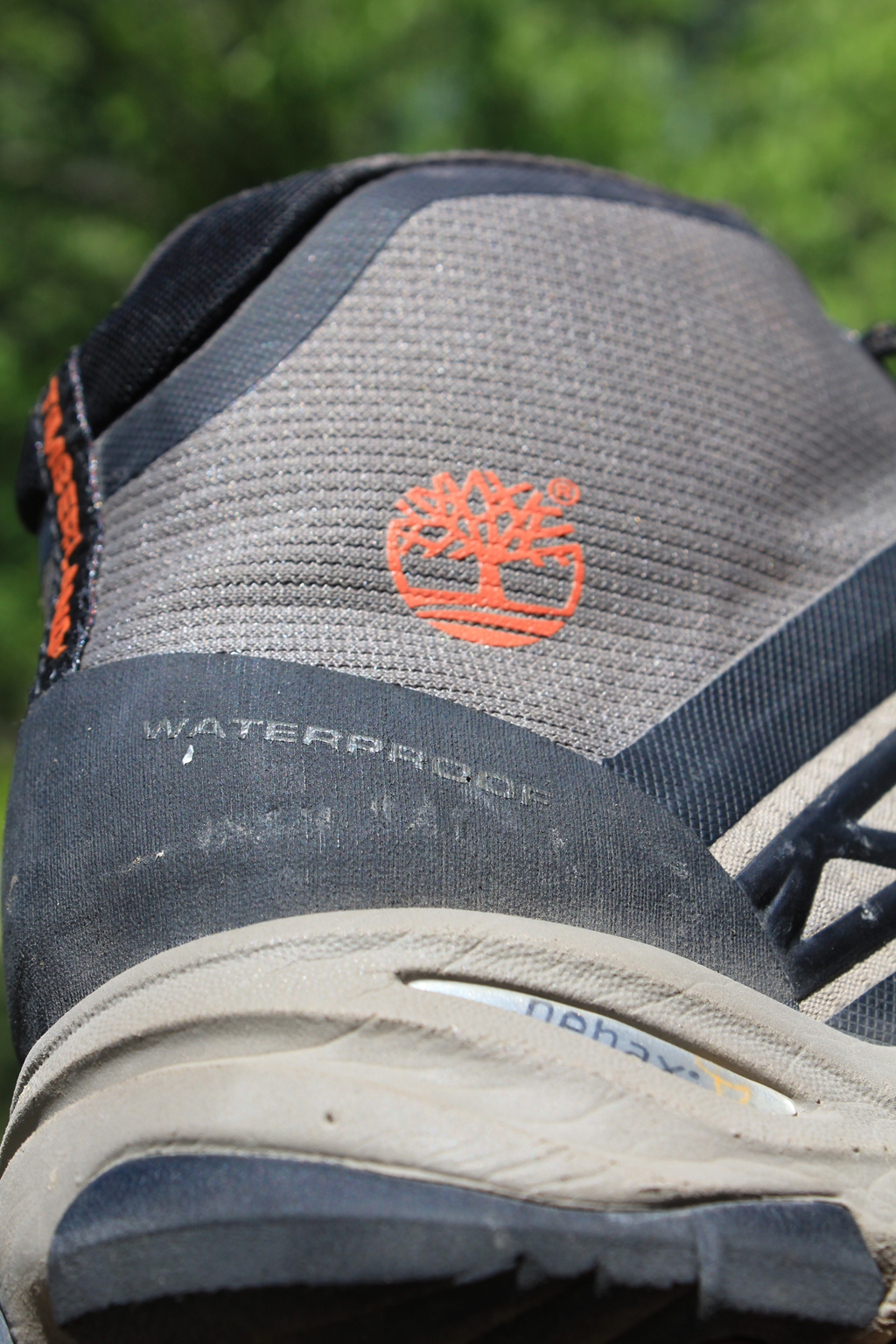 Despite the waterproofness, my feet have never complained about being sealed up too much. The boot somehow allows my feet to run dry and cool-ish, but socks can be a big determining factor in that regard. On that note, I'd like to mention that socks are a big part of any hiking boot system. Get good socks (I prefer Merino) no matter what hiking boots you get!
The boot has held up amazingly well. As much as I expected the boots to start fraying and tearing within a couple of months, they have instead proven otherwise. Here's an interesting little story. After mucking around in these boots for two months, my fiance got a pair of Vasque GTX boots. During our first hike with her new boots, the desert landscape had frayed the seemingly fragile exterior of her new boot's leather toe box, while my LiteTrace Mids just had a few dry scratches on the rubber toe guard.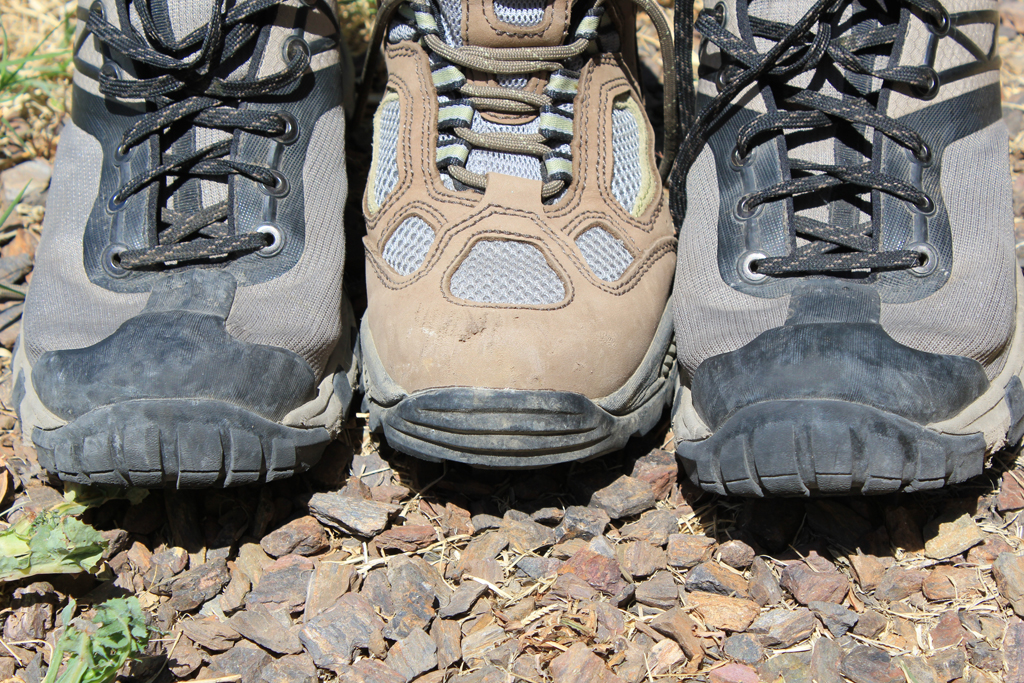 To this day my boots show no signs of catastrophic failure, or even potentially minimal material issues. Sure, they have their scars, but considering that the extent of the damage doesn't go beyond some scratches on the rubber and that none of the nylon is degrading, I would rate the boot as very durable.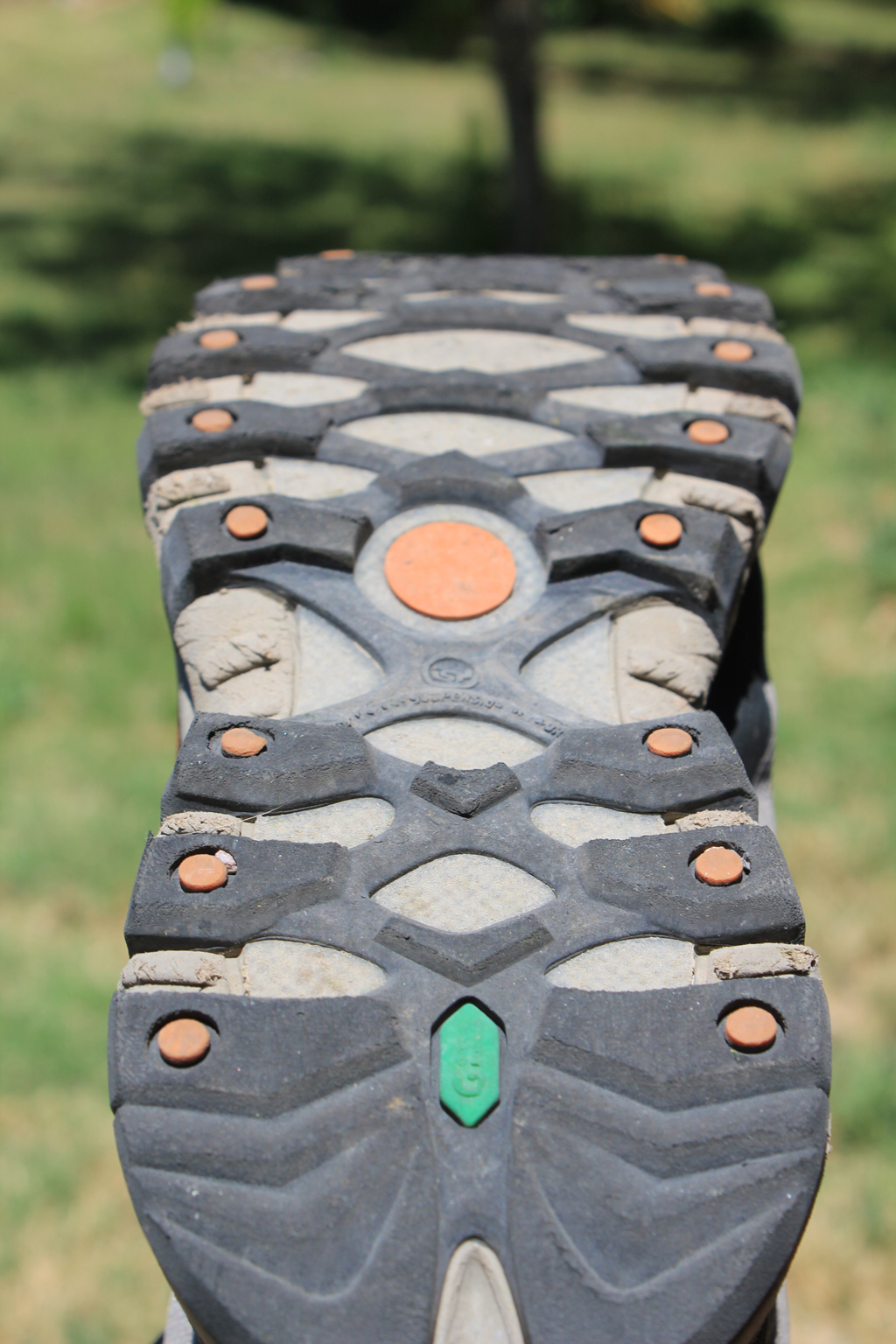 I don't know how Timberland did it, but these ultra-lightweight boots are durable, waterproof, and comfortable (enough). Despite the weird sizing and toe box fold, I have made these my primary hiking boots. They give back more than they take, and I appreciate them for that. If you're strictly in the market for some lightweight hiking boots and have normal-sized feet, you should definitely give the Timberland LiteTrace Mid a gander.
RigCast Grade: A-